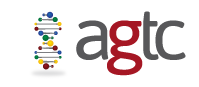 Applied Genetic Technologies Corporation (AGTC), a clinical-stage biotechnology company, develops gene therapy products for inherited orphan ophthalmology diseases.
AGTC's lead product candidates in the preclinical stage comprise treatments for X-linked retinoschisis, Congenital Achromatopsia, and X-linked retinitis pigmentosa, which are diseases of the eye caused by mutations in single genes. It also has completed preclinical proof-of-concept studies, and Phase I and Phase II clinical trials of a treatment for alpha-1 antitrypsin deficiency, an inherited orphan lung disease. In addition, the company has proof-of-concept programs for other eye diseases, such as leber congenital amaurosis (type 2), and wet form of age-related macular degeneration. It has strategic collaboration agreements with SAFC Pharma; and 4D Molecular Therapeutics.
The company was founded in 1999 and is headquartered in Alachua, Florida.